Saving the World #8 x RAGS Crossover!! Kierra and Nora travel across the multiverse and come face to face with NANCO Publishing's very own Sailor Ragowski!!! WELCOME TO THE INDIEVERSE! STW #8 continues the saga of our heroes Kierra and Nora. While experimenting in search of the origins of their powers Nora accidently opens up a wormhole through time and space. Soon Kierra and Nora find themselves helplessly falling through the Indie multiverse before crash landing right in the middle of Japan! However, soon they realize they didn't just travel to another country. They travel to another universe! More specifically the universe...
---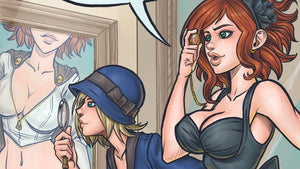 Over the past 2 years a number of amazing artists have created amazing works of art for Saving the World from covers to promo art. Now for the first time it's all available in a deluxe full color book! Go check it out here: https://www.kickstarter.com/projects/toniccomix/the-art-of-saving-the-world  
---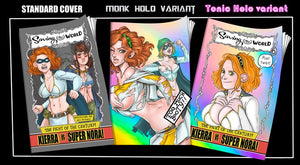 Saving The World #6 Kickstarter is live! Featured Holo Covers by Illustrator Monk and Tonicmole.
Please pledge today!
---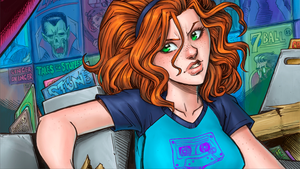 Saving the World #5 is LIVE on Kickstarter and IndieGoGo! We've already broke through the first stretch goal in the first 12 hours and still going strong! All physical backers will get the Zombie Ernie Kierra, Nora, and Alice Swimsuit poster! We have so much more in store so go check it out!
---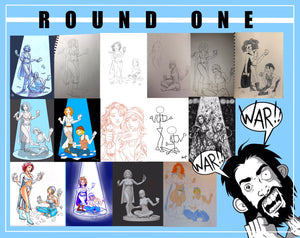 Some amazing artists joined in with me on Twitter to create some awesome remixes of the cover of Saving the World Volume One! It was really awesome to see how many people took the time to create some pretty amazing stuff! Thanks to everyone who played along. Below is some of the best of the best! Click on the picture to check out the artists Twitter page.